Biblical Studies
God Meant It For Good [Genesis 50 Study]
Genesis 50:20 is Joseph's Romans 8:28. The story of Joseph is a lesson of God's providence. Others meant it for evil; God meant it for good.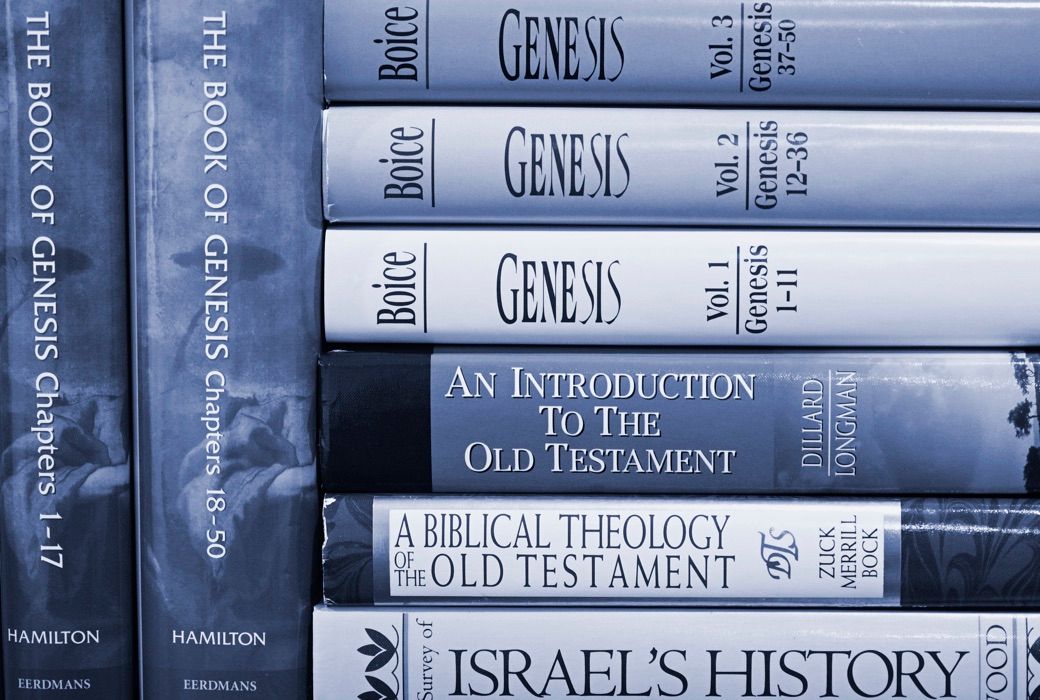 I invite you to open your Bibles and turn with me to Genesis 50.
The title of today's Bible study is God Meant It For Good.
We will read the entire chapter, but our primary focus will be verses 15-21.
Introduction
Genesis 50:20 is sometimes referred to as Joseph's Romans 8:28.
"As for you, you meant evil against me, but God meant it for good."

Joseph was not prepared to say this when his brothers sold him to slavery. His brothers saw how distressed Joseph was as he was carried away by the Ishmaelites as they left for Egypt.
In the midst of our trouble, we cannot clearly see.
As William Cowpers aptly penned, "God moves in a mysterious way."

But 30 years later, Joseph was prepared to utter these precious words, giving us a monumental testimony to God's hand of providence.
1. Jacob's Burial (50:1-14)
It's not the 12 brothers that are falling, weeping, and kissing. (v.1)

It's only Joseph; we'll see that Joseph's brothers were likely preoccupied with other concerns.

Joseph commands the physicians to embalm his father, a process that takes 40 days. (v.2-3a)
All the Egyptians wept for Jacob for 70 days. (v.3b)
Only after the time of weeping does Joseph ask Pharoah for permission to bury his father in Canaan. (v.4-6)

Pharoah honored Joseph's wishes.

List of all the attendees (v.7)

All the servants of Pharoah (people that worked with Joseph)
Elders of Pharoah's household (Pharoah's prominent family members)
All the elders of the land of Egypt (Every prominent Egyptian)
Joseph's household
Joseph's brothers
Jacob's household

Who remained in Goshen? (v.8)

Children
Their flocks and herds

They traveled by chariots and horsemen (v.9)
They mourned for Jacob for another seven days (v.10)
"This is a grievous mourning by the Egyptians." (v.11)

Never before had the Canaanites seen this display of lamentation.

All the sons participated in the burial. (v.12-13)

Jacob was buried in the cave at Machpelah.
Genesis 23 details how Abraham obtained this burial site.

After the burial, all returned to Egypt (v.14)
2. God's Good Purposes (50:15-21)
A. The Brothers' Fear (v.15)
"Joseph will hate us"
Joseph will "pay us back for all the evil that we did to him."
The implication is that Joseph did not retaliate or seek vengeance while Jacob was still alive. But now that Jacob is dead, Joseph can now exact justice and punish his brothers given his position as vizier in Egypt.
There is precedence for this.

Esau said, "The days of mourning for my father are approaching; then I will kill my brother Jacob." (Genesis 27:41)

The brothers feared that Joseph had not forgiven them, and they feared Joseph's impending retaliation.
B. The Brothers' Confession (v.16-17a)
They likely falsified this message that Jacob had given a private command to Joseph's brothers to relay to Joseph.

If this were important, Jacob would have commanded Joseph personally and privately.

The methodology was flawed, but it is here in verse 17 that the brothers confess their sin to Joseph.
According to the brothers, their father's command was "please forgive the transgression of your brothers and their sin, because they did evil to you." (v.17)
Look back at verse 15. We can formulate a definition of forgiveness based on this situation: "Forgiveness is (1) withholding hatred or (2) pursuing payment when another party does evil against you."
C. Joseph's response (v.17b-21)
i. Joseph weeps.
Joseph was hurt. His brothers distrusted Joseph. They did not believe in Joseph's character of unconditional forgiveness.
Joseph was sad. He realized his brothers were still carrying the weight of their sin.
Joseph was moved. His brothers had just confessed their sin to him.
Joseph was sympathetic. He saw his brothers were still living in fear.
ii. Joseph reassures his brothers, "Do not fear."
Two of the most common words uttered by our forgiving God are, "Fear not."

"Fear not, you worm Jacob, you men of Israel! I am the one who helps you, declares the LORD; your Redeemer is the Holy One of Israel." (Is 41:14)
"Fear not, for I have redeemed you; I have called you by name, you are mine. (Is 43:1)
"Fear not, O Jacob my servant, declares the LORD...for behold, I will save you from far away, and your offspring from the land of their captivity." (Jer 30:10)
And the angel said to them, "Fear not, for behold, I bring you good news of great joy that will be for all the people." (Luke 2:10)
"By this is love perfected with us, so that we may have confidence for the day of judgment, because as he is so also are we in this world. There is no fear in love, but perfect love casts out fear. For fear has to do with punishment, and whoever fears has not been perfected in love." (1 John 4:17-18)
As Christians, we do not need to fear the day of judgment, for believers perfected in love do not face final punishment.[1]

As God reassures his children whom he has forgiven, so Joseph does for his brothers. "You are forgiven. Do not fear."
iii. Joseph declares God's authority.
"Am I in the place of God?"
Joseph is only in a position of delegated authority.
God can judge the wicked by delegation like government.

God ordains the government to protect the innocent and punish lawbreakers.

But there is only one who has sovereign authority. It's not the President or Pharoah or any earthly king. The sovereign one is God.
iv. Joseph declares God's providence.
"As for you, you meant evil against me, but God meant it for good." (v.20a)

Hatred of Joseph's brothers
Maleficence of Potiphar's wife
Forgetfulness of the chief cupbearer

"to bring it about that many people should be kept alive as they are today." (v.20b)

One of the good results is that many people were saved. Joseph was able to be used by God to save both the Egyptian people and his Hebrew family.
Joseph and his brothers here acknowledge God's providence.
All this is recorded for us to savor and relish God's providence.
God's omnipotence -> God's sovereignty -> God's providence
God works all things for his good which becomes our good. (Romans 8:28)

"For the LORD God is a sun and shield; the LORD bestows favor and honor. No good thing does he withhold from those who walk uprightly." (Psalm 84:11)
As he passed by, he [Jesus] saw a man blind from birth. And his disciples asked him, "Rabbi, who sinned, this man or his parents, that he was born blind? Jesus answered, "It was not that this man sinned, or his parents, but that the works of God might be displayed in him." (John 9:1-3)
v. Joseph displays his forgiveness.
"I will provide for you and your little ones. Thus he comforted them and spoke kindly to them." (v.21)
We said that two signs of unforgiveness are (1) hatred and (2) the desire for payback.
Three marks of forgiveness are (1) provision, (2) comfort, and (3) kindness.

Provision: "I will provide for you and your little ones."
Comfort: "Joseph comforted his brothers."
Kindness: "Joseph spoke kindly to them."
3. Joseph's Death (50:22-26)
Joseph lived for 110 years.
He lived to see his great-grandchildren.
He appears to die before at least some of his older brothers.
Joseph says to his brothers, "I am about to die, but God will visit you and bring you up out of this land to the land that he swore to Abraham, to Isaac, and to Jacob...God will surely visit you, and you shall carry up my bones from here." (v.24-25)
Joseph dies. The brothers embalmed him, and he was put in a coffin in Egypt.
For the next several hundred years, the Israelites will look at Joseph's coffin and anticipate the day when they will carry this box to the promised land.
Like Jacob, Joseph's final words point the listeners to the future promises of God, and the preeminent promise was the coming Messiah, our Lord Jesus Christ.
Conclusion
"You meant evil against me, but God meant it for good."
The greatest evil in all human history was the crucifixion of our Lord Jesus Christ.[2]
Yet God used atrocity to bring salvation to his elect. Using man's worst evil, God brought the greatest good.
---
John MacArthur, 1–3 John, The MacArthur New Testament Commentary. Accordance electronic ed. (Chicago: Moody Press, 2007), 171. ↩︎

Boice, James Montgomery. 1998. Genesis: An Expositional Commentary. Grand Rapids, MI: Baker Books. 1255. ↩︎
Bible Studies on the Story of Joseph