Biblical Studies
Jacob Accepts Judah's Guarantee [Genesis 43:1-14 Study]
Amidst his family's plight, Judah declares himself as surety guarantee for Benjamin. Jacob trusts God saying, "If I am bereaved, I am bereaved."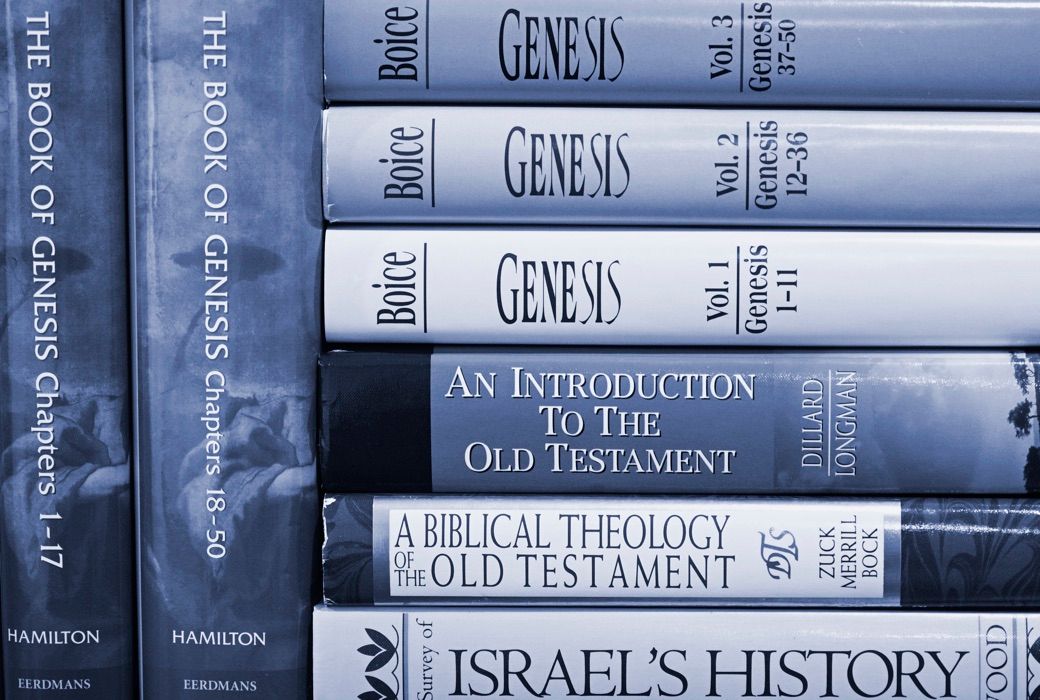 Review:
In our last episode, we remember Jacob lamenting to his sons, "You have bereaved me of my children: Joseph is no more, and Simeon is no more, and now you would take Benjamin. All this has come against me."
From Jacob's empirical analysis, all has come against him. But we understood that even though Jacob's interpretation of his circumstances was logical and reasonable, he was completely wrong.
Joseph is no more: wrong. Joseph is now the prime minister of Egypt.
Simeon is no more: wrong again. Simeon has never been more safe under the protective custody of Joseph.
One of the most salient attributes of God's hand of Providence is that it is invisible.
So living by sight and not by faith in God's covenantal promises, Jacob is adamant that he will not let his sons return to Egypt with Benjamin.
He likely believed that the purchased food will sustain his family until the famine subsides. He cannot foresee that the famine will only get more severe.
This brings us to Genesis 43.
Genesis 43 Outline
The plight of Jacob's family (v.1-7)
The surety guarantee of Judah (v.8-10)
The acceptance of bereavement by Jacob (v.11-14)
The Plight of Jacob's Family
Gen. 43:1   Now the famine was severe in the land. 2 And when they had eaten the grain that they had brought from Egypt, their father said to them, "Go again, buy us a little food." 3 But Judah said to him, "The man solemnly warned us, saying, 'You shall not see my face unless your brother is with you.' 4 If you will send our brother with us, we will go down and buy you food. 5 But if you will not send him, we will not go down, for the man said to us, 'You shall not see my face, unless your brother is with you.'" 6 Israel said, "Why did you treat me so badly as to tell the man that you had another brother?" 7 They replied, "The man questioned us carefully about ourselves and our kindred, saying, 'Is your father still alive? Do you have another brother?' What we told him was in answer to these questions. Could we in any way know that he would say, 'Bring your brother down'?"
Some time has now elapsed. Perhaps a few months. The famine remained severe, and all the grain purchased from Egypt had exhausted.
With increased fear that his entire family will soon perish, Jacob asks his sons to again purchase some food.
Judah reminds his father of the precise terms set by Egypt's prime minister. Judah and his brothers could only return to Egypt with their youngest brother Benjamin. Without Benjamin, they could not return.
Jacob's new given name Israel is used in verse 6, and he remains frustrated that his sons would disclose details of Benjamin that would prompt this obligation.
The brothers together defended themselves that they spoke honestly and plainly, and they could not have anticipated that the prime minister would then ask them to return with Benjamin.
Now let's read who emerges amongst his brothers to finally persuade their father Israel.
The surety guarantee of Judah
8 And Judah said to Israel his father, "Send the boy with me, and we will arise and go, that we may live and not die, both we and you and also our little ones. 9 I will be a pledge of his safety. From my hand you shall require him. If I do not bring him back to you and set him before you, then let me bear the blame forever. 10 If we had not delayed, we would now have returned twice."
Verse 8 leaves no doubt that the survival of the entire family rests on the purchase of more grain. Without food from Egypt, the entire family will perish: Israel, his sons and grandchildren, his entire household.
Let me now read the different English translations for Genesis 43:9.

In the NIV, Judah says "I myself will guarantee his safety."
In the ESV, Judah says, "I will be the pledge of his safety."
In the NASB, "I will take responsibility for him."
But in the KJV, Judah says "I will be surety for him."

When we first began the study of the life of Joseph at the beginning of Genesis 37, I told you that although there were similarities between Joseph and our Lord Jesus Christ, I hinted that there is a second protagonist in the story that may better foreshadow the person and work of Christ Jesus. Here we see him emerge. It is Judah, and unlike the weak suggestion of the eldest brother Reuben, Judah will persuade his father to send Benjamin with the brothers back to Egypt.
He breaks through his father's obstinence by saying "I will be surety for Benjamin."
In financial terms, a surety involves a promise by one party to assume responsibility for the debt obligation of a borrower if that borrower defaults.
Judah tells his father Jacob, "I will be surety for him. Father, If I do not bring him back to you and set him before you, then let me bear the blame forever."
We will delve deeper into the meaning and significance of Judah's guarantee as Benjamin's surety later in Genesis 44.
Judah further states in verse 10 that if they had not wasted time, they would have been able to make at least two trips to purchase more food from Egypt already.
Let's now read Israel's response.
The acceptance of bereavement by Jacob
Gen. 43:11   Then their father Israel said to them, "If it must be so, then do this: take some of the choice fruits of the land in your bags, and carry a present down to the man, a little balm and a little honey, gum, myrrh, pistachio nuts, and almonds. 12 Take double the money with you. Carry back with you the money that was returned in the mouth of your sacks. Perhaps it was an oversight. 13 Take also your brother, and arise, go again to the man. 14 May God Almighty grant you mercy before the man, and may he send back your other brother and Benjamin. And as for me, if I am bereaved of my children, I am bereaved."
When we studied the early life of Jacob, we saw his travail.

His early life was consumed with trying to gain the patrichial blessing by earthly means.

His mother likely shared with Jacob the special revelation she had received from God that Jacob will receive the patrichial blessing, not Esau.

Jacob coerced his brother to sell him his birthright for a bowl of stew, and he stole Esau's blessing through deception.

Jacob flees for his life and spends the next 20 years serving his uncle Laban. And because of his flight, he never saw his mother again.

After his successful reconciliation with Esau, it may have seemed like Jacob will live happily ever after.

But he loses his beloved wife Rachel through childbirth. He then loses Joseph and Simeon, or so he thought.

Now, his family is on the brink of starvation and extinction.

So he finally relents to Judah's persuasion, and he gives his sons three instructions.

First, Jacob instructs his sons to prepare gifts: fruits, balm, honey, gum, myrrh, pistachios, and almonds.
Next, Jacob tells them to bring double the money to compensate for the food they had received without payment.
Third, Jacob instructs them to take Benjamin.

He commits his children to God saying, "May God Almighty grant you mercy before the man, and may he send back your other brother and Benjamin."

Then he closes with these words from the KJV: "If I am bereaved, I am bereaved."

Sometimes we think that prayer in faith is confidently trusting in a positive outcome, but this is not what Scripture teaches.

Rather, it's humbly submitting to God's providence whatever the outcome.

Remember when Nebuchadnezzar bound Shadrach, Meshach, and Abednego. They said, "Our God is able to deliver us from the burning fiery furnace…But if not, be it known to you, O king, that we will not serve your gods or worship the golden image that you have set up." (Daniel 3:17-18)

Paul describes his perspective in Philippians 3:11-13, saying "Not that I am speaking of being in need, for I have learned in whatever situation I am to be content. I know how to be brought low, and I know how to abound. In any and every circumstance, I have learned the secret of facing plenty and hunger, abundance and need. I can do all things through him who strengthens me."

This perspective is not automatic for the Christian. It's is a faith that accompanies Christian maturity.

We see Jacob growing in his trust in God throughout his life, and yet still he seems to be living by sight and not by faith.

But for the first time, he cognizantly trusts God. Whatever the circumstances. "If I am bereaved, I am bereaved."

When we trust in the invisible hand of God's Providence, we are trusting three things.

First, we are trusting that our God is omnipotent and sovereign. He has the power and authority to reign over his creation in full control.
Second, we trust that God is infinitely wise. His purposes are higher than ours. We have imperfect knowledge and wisdom, but God has complete knowledge and perfect wisdom.
Third, we trust that God is good. His purposes are good. As we had studied in Romans 9 earlier, he has the sovereign will to bestow mercy on whom he wishes, and His purposes are good for His glory alone.

When we trust that God is infinitely powerful, perfect wise, and complete good, we can pray to God and confess to others, "if I am bereaved, I am bereaved."
Bible Studies on the Story of Joseph