Study Tools
7 Bible Study Tools to Get First for Christians
A list of seven essential tools in a basic Bible study library. With these seven tools, you can dive deeper in your personal study of the Bible.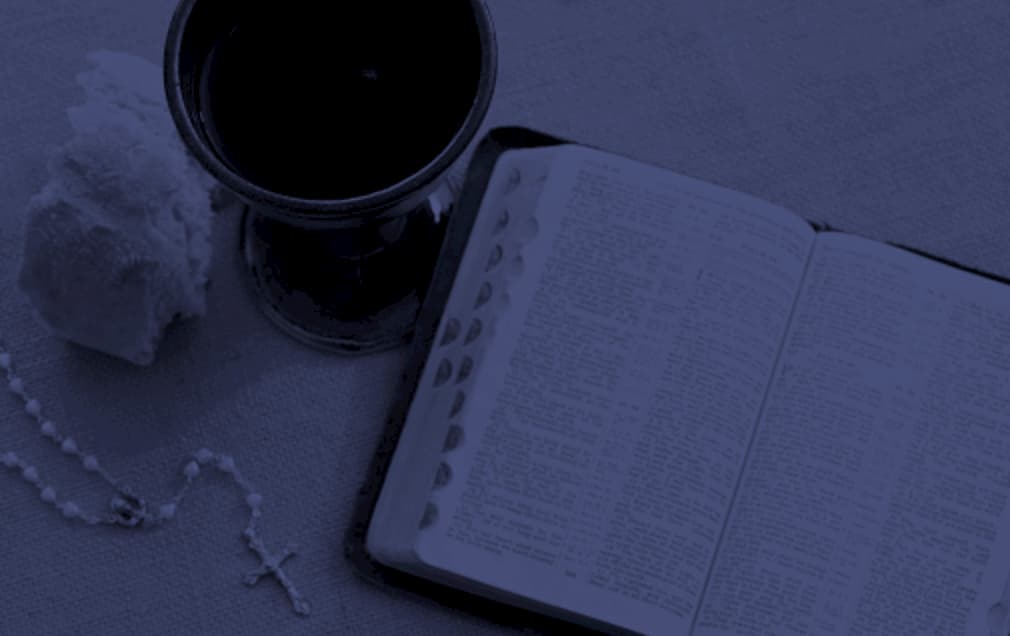 Personal Bible study is one of the most important spiritual disciplines for Christians. It is vital for Christians feed ourselves with the Word of God.
Below is my list of 7 essential tools in a basic Bible study library. These tools help us dive deeper to study the Bible.
Let's begin with the most important tool of all, the Bible text in a good English translation.
Bible Study Tool #1: A Good Study Bible
If you were to make one purchase, I would recommend a study Bible. A study Bible includes the following:
Bible text in a modern translation.
Introductory material to each of the 66 books. This material will cover the book's authorship, audience, general themes and its key interpretative issues.
Study notes on most verses of the Bible. These study notes help the reader understand the text better.
Maps of the pertinent geography during the time of the Old and New Testament.
Choose a study Bible that uses your preferred Bible translation. Ideally, you do not want to swap English translations once you have committed to one. Three popular formal equivalent translations are:
English Standard Version (ESV)
Christian Standard Bible (CSB)
New American Standard Version (NASB)
If your reading level is below eighth grade, you should consider the Christian Standard Bible (CSB). Unlike the ESV (10th grade reading level) and NASB (11th grade reading level), the vocabulary level of the CSB (7th grade reading level) is better suited for those less proficient in English.
The New International Version (NIV) is another excellent Bible translation even though it is not as formal a translation. If your church uses the NIV primarily, you may want to study the Bible using the NIV as your primary text.
For those are below a fourth grade reading level, I would recommend reading the Bible using the New International Reader's Version (NIrV). The NIrV was created for 3rd grade level readers. I would still recommend the CSB as your primary translation for studying, but I would use the NIrV for daily reading.
Study Bible Buying Guide
Bible Study Tool #2: Concordance
English concordances are specific to a particular translation. You can look up a word in the concordance to find every instance that word is used in that English translation.
For example, if I look up "heaven" in the ESV Concordance, I find that "heaven" is used twice in the ESV in the book of Romans. It is used in Romans 1:18 and Romans 10:6.
While some like using a paper concordance, I prefer using a free Bible software package like Logos Bible Software or Accordance 13 Lite. It is much faster, and it is not as bulky.
Bible Study Tool #3: Bible Dictionary
A Bible dictionary is the next most important tool. It contains definitions for words in the Bible. The articles will include important information on every subject related to the Bible: people, places, animals, plants, introductions to books, etc.
Unlike many kinds of Bible study resources, the best Bible dictionaries have recent articles written by many different scholars, each an expert in his particular subject.
If I look up "cherubim", I can read 6-8 paragraphs about what a cherubim is. The dictionary will also reference many Bible passages from which the information is drawn.
Eerdmans Dictionary of the Bible is edited by David Noel Freedman, the same editor as the scholarly Anchor Bible Dictionary which is 5 volumes. Because there are contributors of various confessions and faiths, this dictionary is most valuable for its concise background information, not the theology.
Bible Study Tool #4: Cross References Guide
Cross-references locate the source of quotations and other passages with similar content. Many study Bibles will provide cross references for you as you read and study the Bible.
The most recognized collection in this category is the Treasury of Scripture Knowledge. It contains over 500,000 cross references and parallel passages. This reference work contains the most exhaustive listing of Bible cross references.
If I looked up Genesis 1:1 in the Treasury of Scripture Knowledge, it will give me cross references for each key word. So for "beginning", I get the following cross references: Proverbs 8:22-24; 16:4; Mark 13:19; John 1:1-3; Hebrews 1:10; and 1 John 1:1.
Bible Study Tool #5: One-Volume Commentary
A solid, one-volume commentary on the whole Bible can be very helpful in a starter library. One-volume commentaries will not cover every passage or answer every question. They do offer insights and provide good models of Bible interpretation.
Moody Bible Commentary - published by Moody Publishing in 2014, this is the single commentary on the entire Bible that I would most recommend.
New Bible Commentary - published by InterVarsity Press and in its 4th edition, this commentary is my favorite one-volume commentary for the basic Bible study library.
Bible Knowledge Commentary - this 2 volume commentary (Old Testament and New Testament) is written by the faculty of Dallas Theological Seminary. This is another solid choice for a basic Bible study library.
Bible Study Tool #6: Topical Concordance
A topical concordance identifies Scripture verses related to a specific topic. This is a useful resource to survey what the entire Bible has to say about a particular subject. Nave's Topical Bible is a popular topical concordance. Another popular choice is the MacArthur Topical Bible
If I look up "tithes" in Nave's Topical Bible, I can quickly find where in the Bible the Mosaic law institutes tithing: Leviticus 27:30-33, Numbers 18:21-24, Deuteronomy 12:6-7, 17-19; 14:22-29; 26:12-15.
Bible Study Tool #7: Bible Atlas
A Bible atlas locates places in the Bible: cities and villages, rivers and oceans, empires and kingdoms. The best ones include the changes in a region over time, maps of journeys and battles, graphs of rainfall, climate and other information about the geography and environment useful for understanding the stories in the Bible.
For example, if I want to visualize geographically Abraham's migration from Ur to the promised land or the route of Paul's second and third missionary journeys, a Bible atlas is indispensable.
Zondervan's Bible Atlas was published in 2010 and is an excellent 300 page hardcover atlas that should satisfy most basic libraries.
Sample Libraries of Basic Bible Study Tools
Bible Study Library #1: Paper Volumes = $150-200
Bible Study Library #2: Bible Software = $69 or free
The Accordance Starter Edition is my recommendation as the best Bible software for individuals who want to start doing personal Bible study. This software runs on Windows, Macs and iOS. It contains the essential tools that I have listed that comprise the basic Bible Study library.
Good Bible Translation: English Standard Version with Strong's numbers.
Electronic Concordance: You can do exact searches and flex searches on Accordance.
Topical Concordance: Nave's Topical Bible
Bible Dictionary: Eerdsman Dictionary of the Bible
Cross References: Treasury of Scripture Knowledge
One-Volume Commentary: New Bible Commentary
The only items missing are a good Study Bible and a good Bible Atlas. You can purchase a separate module like the ESV Study Bible Add-On ($39 Retail) and the Bible History Atlas ($17 Retail).
Many pastors, seminary professors, Hebrew and Greek scholars use Accordance - so you will never outgrow Accordance with its various add-on packages and modules.
I have been purchases all my books in electronic form since 2008. If you want to start your first basic Bible study library, I recommend that you consider doing the same thing.
There are other Bible Software programs. I use Logos Bible software as my main Bible study program because I have already purchases a lot of resources on that platform. Logos' basic package is free and includes their Faithlife Study Bible.
Final Thoughts:
The key to Bible study is to just do it. Personal Bible study should compliment your daily Bible reading. But looking deeper into God's word, the profundity of His word becomes more real. It will encourage you naturally to meditate on God's word more, and it will give you more motivation to obey and apply the Bible.
Further Reading on Bible Study Tools