9 Best Study Bibles for Evangelical Christians
The best first tool to obtain to study the Bible is a study Bible. Here are the nine best study Bibles available today.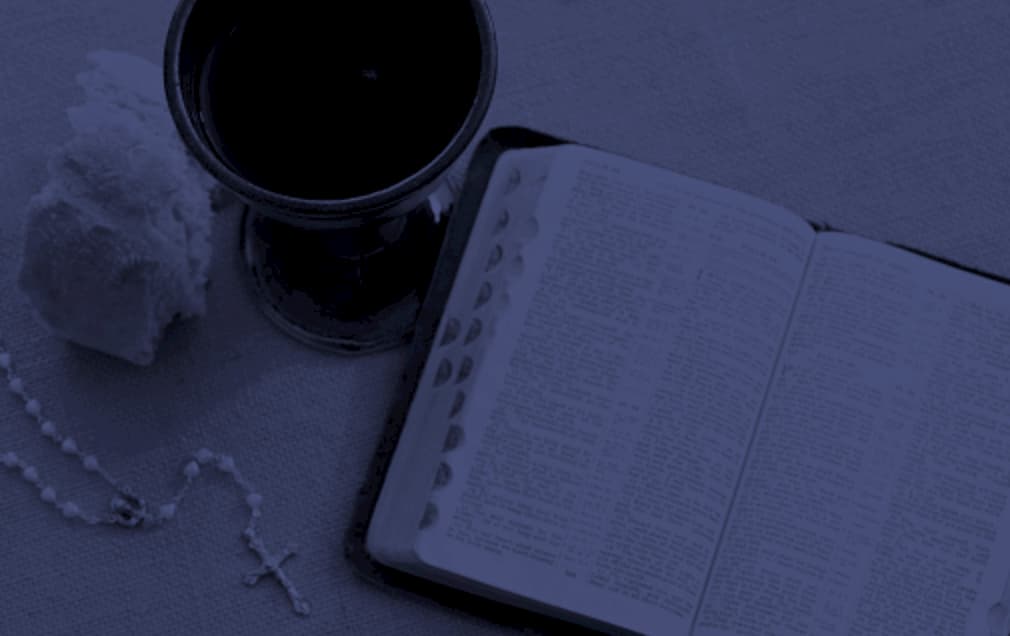 Updated February 15, 2021
If you only had 50 US dollars to spend on tools to study the Bible, I would recommend getting a free Bible software program and a good study Bible. Study Bibles have several important features features that make it an essential tool for Christians.
Study notes: study Bibles include study notes which comment on individual Bible verses. Usually the commentary helps readers with the interpretation of the Bible verse. With a study Bible, you are always carrying a concise whole Bible commentary.
Book introductions and outlines: study Bibles include a 1-2 page introduction to each book of the Bible. This introductory material includes information on the author, date, audience, theme, and purpose. An outline may be included to help you understand the general flow of the book.
Cross-references: study Bibles include cross references. The cross–references guide you to other Bible verses that are relevant to the verse you are reading.
Maps and charts: study Bibles include maps to help you visualize the geography pertinent to the Bible text. Charts help organize information information and help you track it more easily. For example, a chart may show a list of Jesus' parables or Paul's different missionary journeys.
Here are the nine best study Bibles available today.
If you are looking for a study Bible in the English Standard Version, Crossway's ESV Study Bible is one of the most popular choices. Besides numerous study notes, book introduction and cross–references, the ESV Study Bible includes a concordance, 240 full-color maps and illustrations, and additional extensive articles on various biblical topics.
If I were to purchase a study Bible for my son this Christmas, this would be the study Bible I would get. I recommend the ESV Study Bible without reservation.
I attended Grace Community Church during the years that John MacArthur and his staff worked on this study Bible in the late 1990s. I bought a copy when it was first published in the New King James Version. Today, I have two additional copies in the NASB and ESV.
Because my personal beliefs are very similar to those of John MacArthur, the MacArthur Study Bible is my daily Bible. Even if you are not a Calvinist, cessationalist, young-earth creationist, or traditional dispensationalist, I still recommend this study Bible. It is my favorite study Bible for the NASB and NKJV.
Recently revised in 2015, the Reformation Study Bible is primarily the work of R.C. Sproul and contributors with a background in Reformed theology. There are over 1.1 million words decided to verse explanation, and there are a lot of additional theological summaries written by R.C. Sproul.
Beautifully formatted, the Reformation Study Bible (2015 edition) is certainly on par with MacArthur's Study Bible if your theological leanings are more consistent with covenant theology.
Zondervan updated their original NIV Study Bible to this NIV Zondervan Study Bible under the guidance of D.A. Carson. In 2018, it underwent a revision and named the NIV Biblical Theology Study Bible. If your church uses the New International Version (NIV), and you want a study Bible with study notes and theological article, the NIV Biblical Theology Study Bible makes an excellent choice.
I prefer the MacArthur Study Bible more; however, if you do not want a study Bible that teaches a young earth creation, cessation of miraculous sign gifts, God's complete sovereignty in salvation, and a dogmatic interpretation that the church and Israel are separate, this makes a great alternate choice.
Published by Holman (affiliated with the Southern Baptist Convention), the CSB Study Bible is another top–notch study Bible. If you are using the Christian Standard Bible (CSB) as your primarily Bible translation, this is definitely the study Bible to get.
However, I do not recommend getting this study Bible if you do not plan on switching or using the CSB. There are plenty of other study Bible. It is more important that you use your preferred Bible translation.
If you do not plan to get the IVP Bible Background Commentary, the Cultural Backgrounds Study Bible best provides the historical and cultural background of the biblical text.
Presently, this study Bible is only available in the NIV and NRSV. For most Christians, I would still recommend MacArthur Study Bible or NIV Zondervan Study Bible as a first study Bible purchase.
Over the last 10 years, this study Bible remains one of the best selling Bibles in the United States. For Christians who are looking primarily for a study Bible to help bridge the gap from Bible reading to life application, the Life Application Study Bible is still a fine choice. It is available in almost every modern English translation except the ESV.
If you want a study Bible to help you with lexical word study, the Hebrew–Greek Key Word Study Bible was created for you. All the most important words are tagged with Strong's number. There is a good size Hebrew and Greek dictionary in the back of the Bible you can use to look up all the words using Strong's key numbering.
Many of the important verbs and nouns are parsed, so if you have a basic understanding of Hebrew and Greek grammar, you can use that parsing information to better understand the underlying grammar.
I don't recommend this study Bible as a first study Bible purchase, but it is a great study Bible for individuals who have studied beginning Hebrew and Greek. It's also one of the few study Bibles that is available in the NASB 1977 translation.
This study Bible, published by Tyndale, is my favorite study Bible for the New Living Translation (NLT). Even though I don't use the NLT, the NLT is a top 5 English translation in the United States based on unit sales in the last few years.
Some will find the NLT even more readable than the NIV (seventh grade level). Purchase this study Bible if you are using the NLT as your primary translation. This study Bible will serve you admirably.