Church
Passing the Baton: How to Equip Future Pastors and Teachers
2 Timothy 2:2 commands us to train a next generation of pastors and teachers. Jeremy Walker details the importance and weight of this task.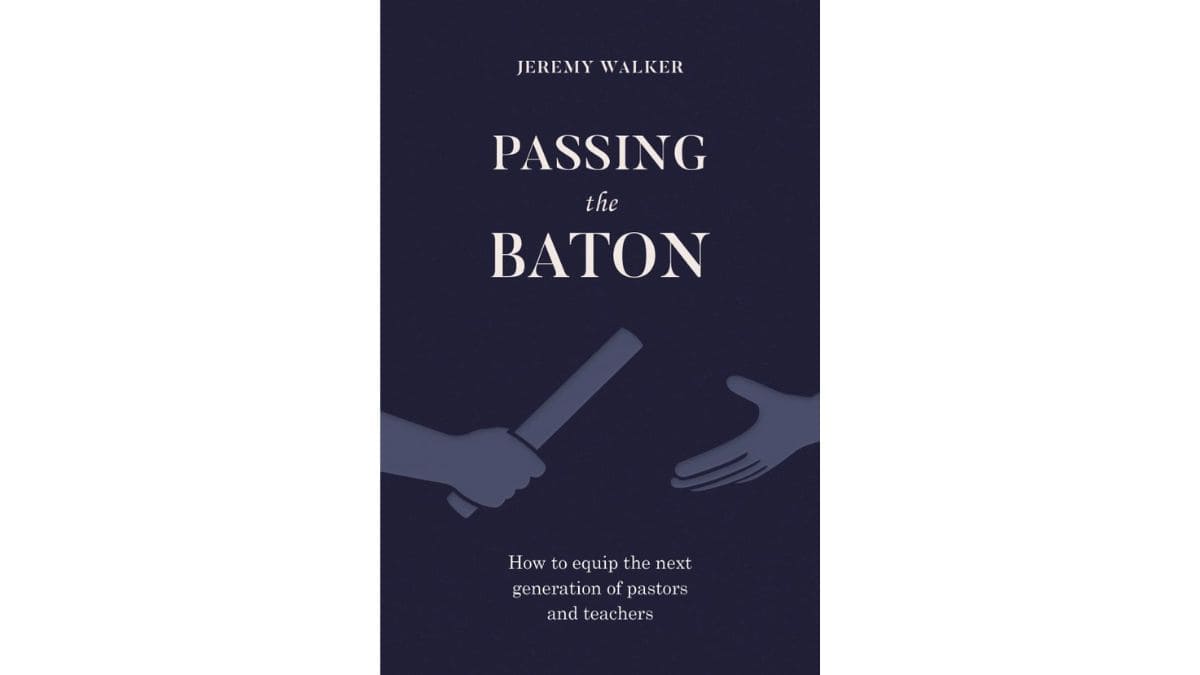 And the things which you have heard from me in the presence of many witnesses, entrust these to faithful men who will be able to teach others also. (2 Timothy 2:2)
Passing the Baton is a 144 page book written by Jeremy Walker and published by Evangelical Press in 2023. Jeremy Walker is a pastor of Maidenbower Baptist Church in Crawley, England.
1. Purpose of Passing the Baton
The purpose of Passing the Baton is to encourage current pastors, potential future pastors, and the entire church congregation to engage in the important task of investing in equipping of the next generation of pastors and teachers.
2. Content of Passing the Baton
After a brief introduction on hypothetical but realistic vignettes of churches that fail to "pass the baton" successfully, the book begins in chapter one by honing in on 2 Timothy 2:2 and Paul's command to Timothy to equip the next generation of church leaders. This mandate for pastoral succession and ministerial training must take place in the local church under the supervision of its current, seasoned pastors. The fulfillment of this responsibility requires the investment of the trainer, the trainee, and the entire church.
The next 12 chapters of the book considers the various aspects of this investment.
This is an additional investment that pastors must make on top of their current responsibilities of praying and ministering the Word of God.
This is a selective investment that requires discerning which men (both teachable and able to teach) the church will identify to mentor and train.
This is a deliberate investment that is both thoughtful and intentional, not passive. This task is purposeful leadership training of men who have shown godly conviction and proven faithfulness.
This is a personal investment that should not be primarily delegated to other people. Formal seminary training and academic instruction are not prohibited, but there should be intimate friendship and mentoring through personal involvement by the local pastor(s).
This is a gracious investment where the training pastor understands his own shortcomings and weakness and does not mold other men to be copycats therby replicating his own weaknesses.
This is a sacrificial investment that will require significant time, energy, and financial resources. It requires sacrificing the pastor's personal ministry opportunities, and it risks his own stature. There is also sacrifice offered by the disciple and the entire church congregation.
This is an urgent investament that must begin today even if there does not seem to be an immediate need. The pastor must prepare now to make himself redundant.
This is a long-term investment as the work will not be finished immediately within a few weeks or months. It will often take years.
This is a shared investment on multiple levels. Men have different strengths, and not all current and future elders should share the exact same responsibility. Like-minded churches may want to partner and share resources with each other in this endeavor, and this may involve an outside seminary or theological institution as in Acts 19:8–10.
This is a beneficial investment that provides the entire church not only long-term benefits but genuine immediate blessings. There is sharing of ministry work that produces joy and nourishment.
This is a Christlike investment as it is modeling what our Lord Jesus Christ did in his earthly ministry as recorded in the Gospels.
This is a prayerful investment since fulfilling the mandate of 2 Timothy 2:2 "can never be accomplished apart from believing prayer." (109)
The pastor's responsibility is to (1) pray over this task, (2) plan for this task, (3) prepare to complete this task, and (4) pursue the work of this task.
The church members' responsibility is to understand this "passing the baton" process. Each member of the church must get involved, be committed to seize opportunity, get engaged in this work, and be prayerful for this process.
The potential disciple's responsibility is to (1) consider the calling to pastor, (2) make necessary preparations to be available for training, and (3) wait for the necessary validation that comes from the church elders and the congregation.
3. Commentary of Passing the Baton
Passing the Baton is fairly thorough in its coverage of the topic of training the next generation of church leaders. It is also concise and does not overstate its welcome. Walker cites various verses and portions of Scripture to supports his arguments, but this is not a detailed Bible study or biblical theology on apostolic and pastoral succession.
The introduction and first chapter was written to persuade church leaders to recognize the importance of training the church's next generations of pastors and teachers. By organizing this book into brief discussion on the twelve aspects of this investment process, Walker is both comprehensive and clear. The content and arguments presented in this book are directed toward church elders, potential future pastors and teachers, and every church member not called to church eldership.
4. Final Thoughts on Passing the Baton
Passing the Baton is recommended for church leaders as they evaluate their responsibility of training their further pastors. This book will also help everyday Christians recognize their role in the shared process of equiping the next generation of pastors and teachers.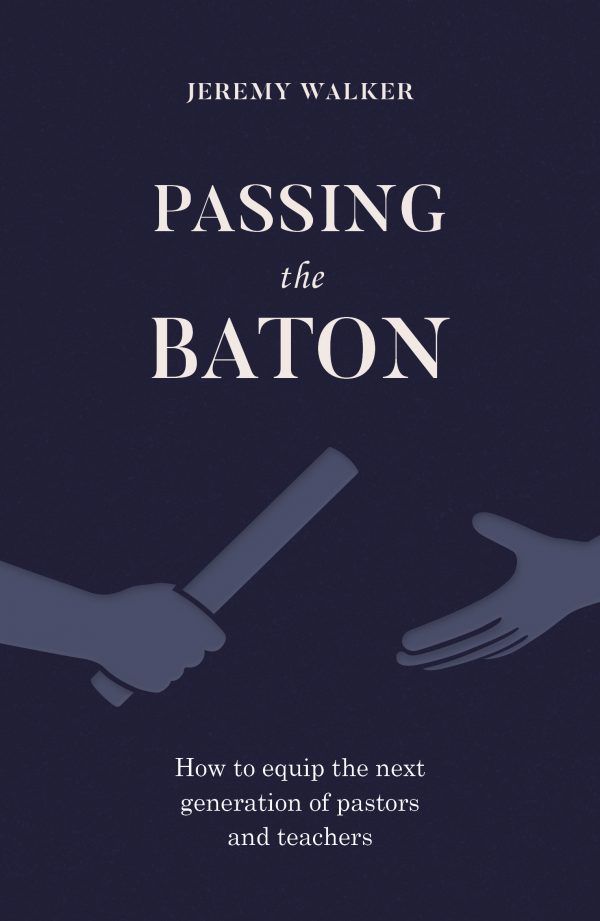 Passing the Baton: How to Equip the Next Generation of Pastors and Teachers
by Jeremy Walker | Evangelical Press (2023)
Paperback at Amazon.com