Study Tools
9 Best Commentaries on Hebrews
In this article, I summarize my favorite commentaries on the book of Hebrews to help you look for your first or next commentary on the Book of Hebrews.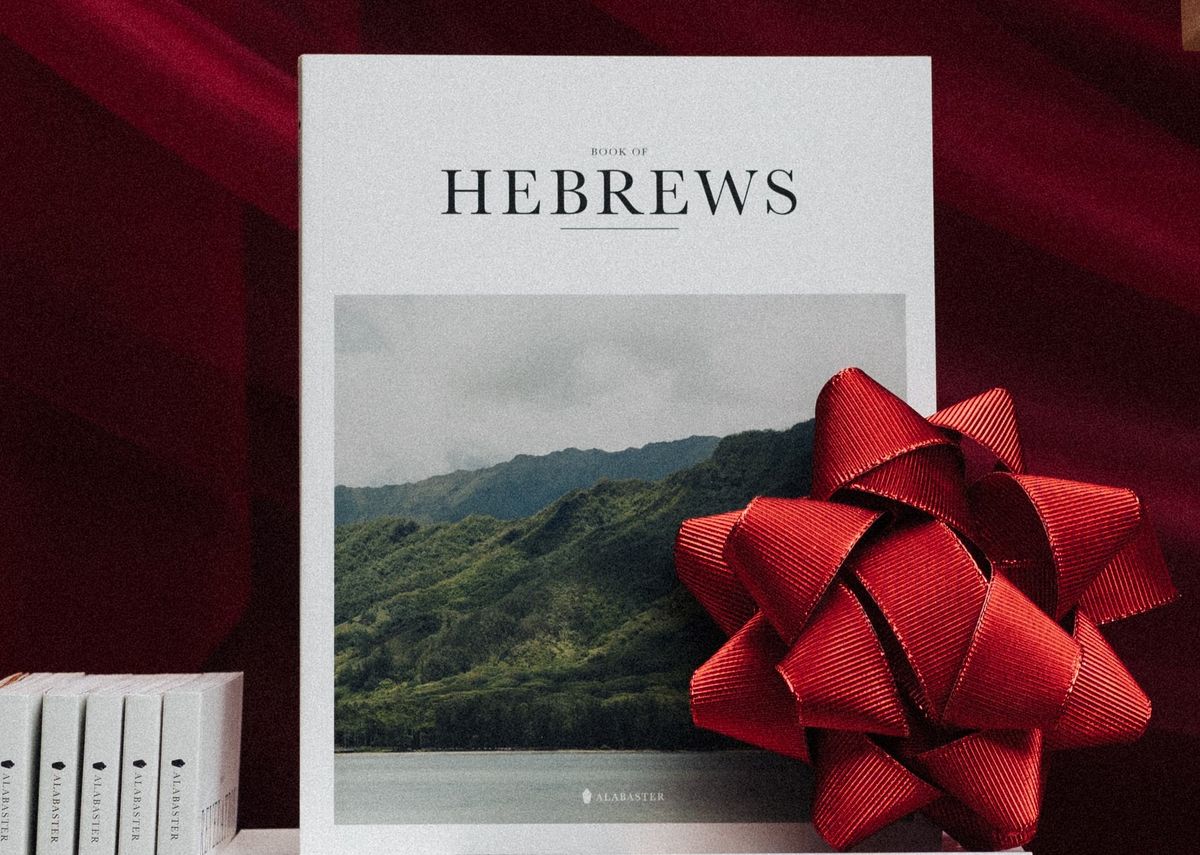 Many say that Hebrews is a difficult book of the Bible to study. Hebrews can be hard to grasp, since the Greek text is challenging, and the author extensively references the Old Testament. The journey, however, is rewarding and worthwhile.
Commentaries should not replace your own personal study, but they can be extremely helpful to supplement your study. In this article, I summarize my favorite commentaries on the book of Hebrews. This is not a comprehensive critical review of each volume. This is a brief summary of each volume to help you look for your first or next commentary on the Book of Hebrews.
Commentaries are organized in three categories.
Devotional Commentaries: these commentaries are designed to help the average Bible reader understand the meaning of the text. No understanding of Greek is required. All theological terms, in general, are clearly defined.
Mid–level Commentaries: these commentaries will often explain the text, referencing the original Greek. You still do not need to know Greek, but the commentator sometimes assumes you will understand Greek grammar terms and theological terms.
Technical Commentaries: these commentaries will contain words and phrases in the original Greek using the Greek alphabet. They will use many abbreviations to scholarly references. Without familiarity with Koine Greek, popular theological works and scholarly references, you will find these commentaries more difficult to read and understand.
I pull out John MacArthur's 1983 commentary whenever I have a quick question on Hebrews. MacArthur is thorough, and he writes with the layperson in mind. His commentary is readable and accessible. You cannot go wrong with MacArthur's commentary as your first commentary on Hebrews.
Throughout the commentary, he will explain the Old Testament background (especially, Leviticus) so you can understand Hebrews better. He connects each passage and chapter to the main theme of Hebrews, that Jesus is the superior high priest seated at the right hand of God; his work of atonement is complete.
Of all the commentaries on Hebrews that we own, MacArthur's is the only one my wife has used. This commentary has served her well.
2. F.F. Bruce (NICNT - revised 1990) (Mid-Level)
In 1965, F.F. Bruce wrote his Hebrews commentary as a part of the NICNT series. He revised this commentary 25 years later, shortly before his death. This revised commentary is brilliant, and I will use this commentary whenever I am ready to dive deeper into the study of Hebrews.
Bruce is more thorough in his introduction than MacArthur. Bruce also explains alternate views and interpretations more fully. MacArthur will expound on his interpretation more, but Bruce will explain both the explanation of alternate views and the reasons for their weaknesses.
Both volumes do not require any knowledge of the Greek language. Both are very accessible. My common practice is to pick up MacArthur first, but I will quickly turn to Bruce when I want a more comprehensive treatment.
Many believe that William Lane's 2 volume commentary is the best technical commentary available today. I do not personally agree with some of his conclusions, but his discussion on all the various points of view are superb. Lane's commentary is my companion when I am ready to do lexical and syntactical analysis of Hebrews in the original language. Lane provide more detailed analysis of the Greek text than MacArthur and Bruce.
You do need to know some Greek to read this commentary. Because Greek words are used, Lane's commentary will require that you know at least the Greek alphabet. Using a Greek-English interlinear Bible will also be helpful.
I do not recommend this commentary as a first commentary. This commentary is too technical for many Christians. But for pastors who are planning to preach on the book, and for individuals serious about digging deep into study, this commentary is the best detailed technical commentary on Hebrews.
Hughes wrote his commentary in 1977. This commentary is so good that John MacArthur cites and summarizes Hughes' thoughts on various passages. Hughes intended his commentary to be primarily read by scholars, but his commentary is very readable.
Hughes did not have the luxury of other contemporaries. He had to rely and build upon the works of John Calvin (16th century), John Owen (17th century), Brooke Westcott (19th century) and James Moffatt (early 20th century).
Hughes helps me build my understand on key doctrines and theological truths. He highlights the implications of each passages as it relates to the person of Christ, Christ's work of salvation, and the doctrine of man and sin.
I would still get MacArthur's commentary first, and F.F. Bruce next. But if I didn't need a detailed technical commentary (William Lane's WBC), I would choose Hughes' work next.
Peter O'Brien's commentaries in general are outstanding, and his commentary on Hebrews is no exception. This commentary was published in 2010.
I use this commentary hand in hand with William Lane. O'Brien almost but not quite matches Lane's 2 volume work. When I question Lane's final conclusions, I turn to O'Brien to review his treatment and exegesis for comparison.
O'Brien is overall less technical than Lane. Greek is generally not included in the main body of text of the commentary. This is a great alternative to Lane if you do not have any knowledge of Greek, and this is a great up-to-date commentary scholars and pastors.
This book is out of print due to allegations of plagiarism. I would not cite this work for academic publication, but for Bible students and pastors, O'Brien's volume is still be helpful.
Ellingwnorth's contribution fits perfectly to the goals of the NIGTC series. It provides a great Greek technical commentary to help the exegete draw out meaning from Hebrews in the Greek New Testament.
I do not recommend this commentary if you do not have a working knowledge of Greek. Verses are frequently cited in Greek, and the strength of this commentary is the treatment of the Greek words and phrases of each verse and passage.
Published 2 years after Lane, Ellingworth had the opportunity to review Lane's treatment. When I am studying Hebrews using the Greek New Testament, I will look at both Lane and Ellingworth to compare my initial analysis of the Greek grammar and syntax.
I prefer F.F. Bruce's 1990 commentary over Cockerill's because I used Bruce first. Much of my initial study of Hebrews was with Bruce. I was younger, and I had a lot of confidence relying on the conclusions made by Bruce.
Cockerill does have an advantage because he uses all of the latest research and developments that were unavailable to Bruce. I didn't think Bruce's volume needed to be updated. But this is still a very solid mid-level commentary that fits perfectly to support the goals of the NICNT series.
Desilva acknowledges that he relied heavily on the works of Lane, Attridge and Ellingsworth.  Desilva's commentary is excellent from his thorough introduction to his exegesis of the various passages of Hebrews.
His commentary will include sporadic Greek words and phrases, but most of his commentary does not require any significant knowledge of Greek. Desilva acknowledged that his goal is to "integrate insights gathered from various perspectives into a single reading." I believe he succeeded.
I love to invite Kistemaker whenever possible as I study the New Testament. Kistemaker completed several NT commentaries after William Hendrikson died. This commentary of Hebrews was written in 1984. After a session of detailed study, I will read Kistemaker as I meditate on what I have studied.
Kistemaker wrote this commentary for the lay-person. However, he still added additional Greek footnotes at the end of each section for pastors and people knowledgable in Greek. Kistemaker's systematic theology is solid, and he helps me draw implications and conclusion through his discussion of each passage in Hebrews.
5 Other Hebrews Commentaries
I am always grateful to God that there have been men who have labored diligently, and they have shared their learnings in written form. These commentaries are not necessary to understand Hebrews, but they can help us along the journey.